A maternity wear brand for working mums
25th July 2020 by Anthia Chng
When Singaporean banker LISA CHONG was pregnant and nursing, she couldn't find suitable maternity wear that looked professional for her job. She launched her fashion brand Stillen to fill that gap. We chat with the inspiring founder and designer to find out more.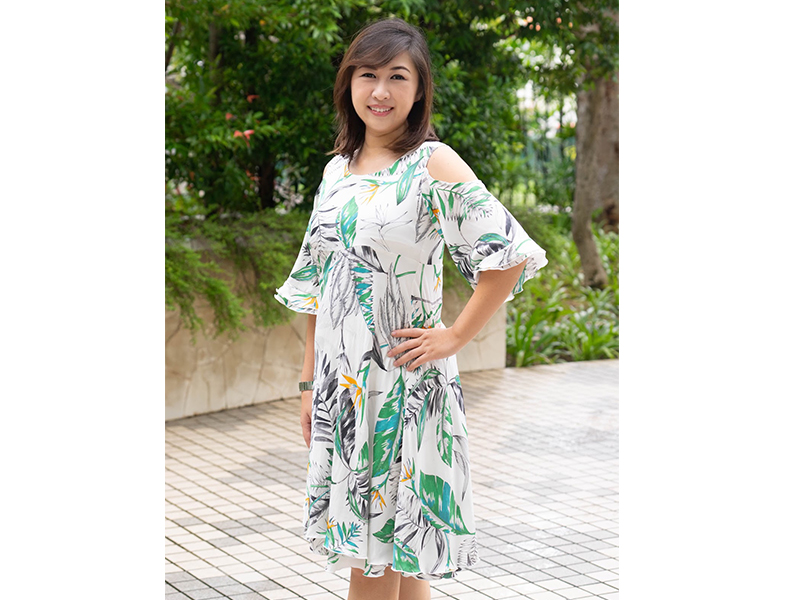 Tell us the story behind your maternity wear label.
About two years after my youngest son was born, I fell into a midlife crisis. As much as I loved being a mum, I felt like I had lost a big piece of myself in the midst of motherhood. My daily life was all about work and the kids. My first year at work after maternity leave was always a mad rush. I missed many lunchtime conversations with colleagues as I had to express breastmilk during lunch hours. After work, I had to rush home to pick the kids and latch the baby. Motherhood was lonely as I felt like I couldn't take time off for myself. Talk about mum guilt!
One day, after feeling overwhelmed from work and family, I decided I needed to do something for myself before my mental health took a further toll. My husband was supportive, so I began taking time off now and then from work and mummy duties for things I used to love, such as baking, sewing and singing.
It was through one of those night sewing classes that my love for fashion was rekindled. One of the classes required us to conceptualise a brand and I remembered my struggle of finding suitable maternity workwear for my role in the banking industry. The choices available were mostly casual in style and many maternity labels were suitable either for pregnancy or nursing, which meant the clothing had a limited lifespan. Nursing wear often had a band under the bust line, which to me felt frumpy for work. So I began conceptualising a brand that would bridge this gap for expecting mums in a professional or client-facing role.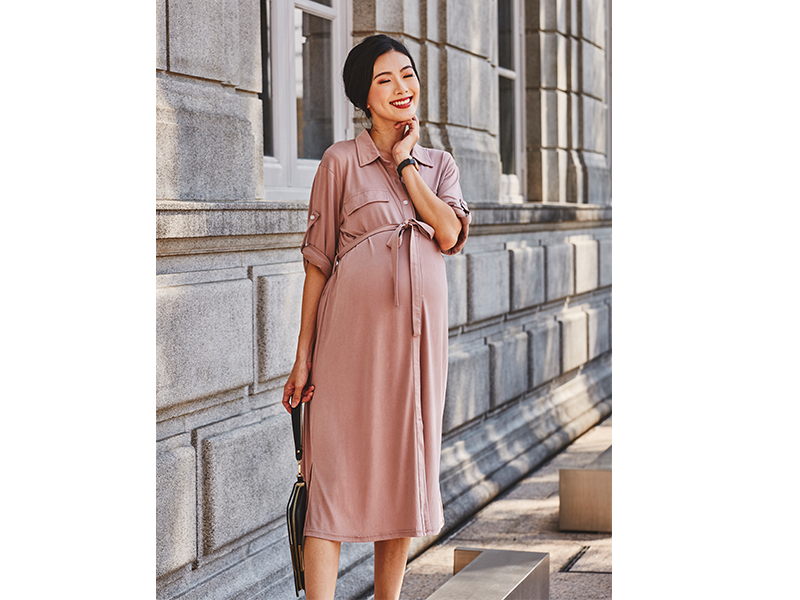 What are your inspirations behind the designs?
The designs are inspired by my closet favourites. I would take parts from different outfits that I love and piece them together to see how I could make something different. I love to experiment with different styles, but I realise that the outfits that are my best investments are those that are simple and classic, as they can be easily jazzed up with accessories or toned down with casual sneakers. So, you would see that Stillen's first collection is full of solid colours and simple lines to make the pieces versatile to suit different styles.
My nursing journey was full of improvising on the spot. I had to plan the right outfit for the office so that pumping could be quick and direct. But on the days when I'd forgotten and worn a normal dress to work, I had to pump half-undressed in the super-cold nursing room. Hence Stillen's designs mainly take cue from my nursing experiences, as well as feedback from other working mums, some of whom even have had to pump while on public transport.
How is the brand sustainable?
There are many ways to be part of the sustainable fashion movement, more than just by addressing the type of textiles used. For Stillen, we have a slow fashion approach by creating limited quantity pieces that are "season-less" and of good quality. That's why we strive to make every piece with a dual function – suitable for both pregnant and nursing ladies – to give our customers the best mileage for their spending! We're also on board with Style Theory Singapore, which is Southeast Asia's largest clothes rental subscription platforms.
What are some of the challenges you've had to overcome?
The biggest challenge to me has been finding the right balance in staying relevant and interesting to consumers, while being sustainable. Not having a fashion industry background has made this a steep learning curve for me. Being a start-up label, it was tough finding good manufacturers that were willing to work with low quantity as we wanted to ensure quality and sustainability.
A lot of thought goes into which designs to produce and how many styles to make for each collection. It would be easy to get caught up in the trends. Choosing to work with better quality fabrics and certain design choices also translates into higher cost, but we want to make sure our collections remain reasonably priced as we understand the high cost of having a baby in Singapore.
What's in the works for the brand?
We're really excited to share that our new partner brand is Milky Mumma, an Australian-made label known for its lactation smoothies and for Mummalyte, a great supplement that boosts energy and hydration levels. These collagen bars are individually wrapped and are packed with superfoods, so they're great for busy working mums on the go. They're also great for sharing with the family.
Separately, we are working to launch our second collection of maternity wear! This time, we've explored with more prints. We want to inject some fun into our new collection and expand a little more into casual wear, while still keeping in line with our philosophies of dual function designs and "invisible" nursing access. We're bringing in loungewear as well!