Maternity clothes can be fashionable: Shopping and style tips for pregnant women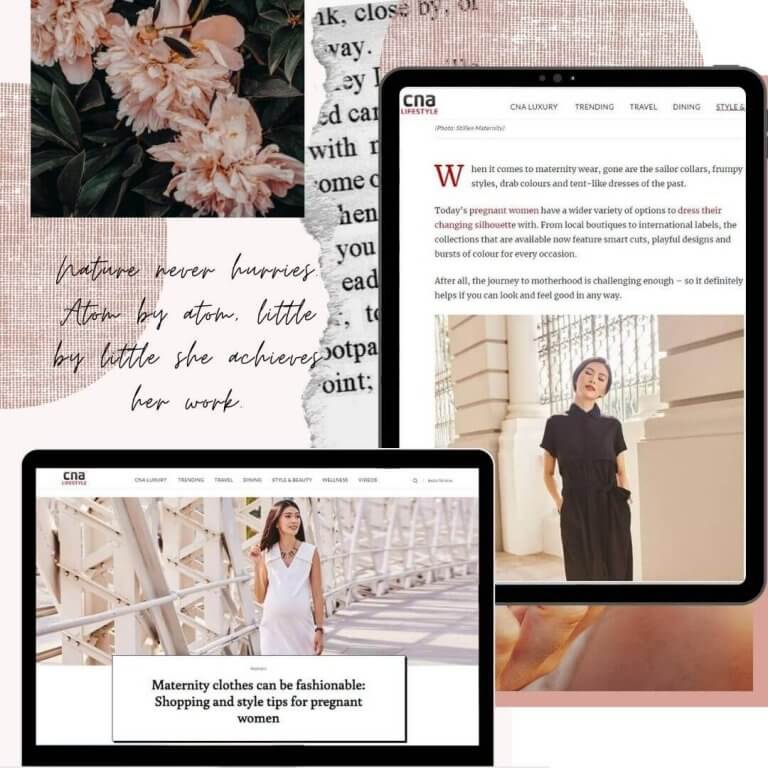 When it comes to maternity wear, gone are the sailor collars, frumpy styles, drab colours and tent-like dresses of the past.
Today's pregnant women have a wider variety of options to dress their changing silhouette with. From local boutiques to international labels, the collections that are available now feature smart cuts, playful designs and bursts of colour for every occasion.
After all, the journey to motherhood is challenging enough – so it definitely helps if you can look and feel good in any way.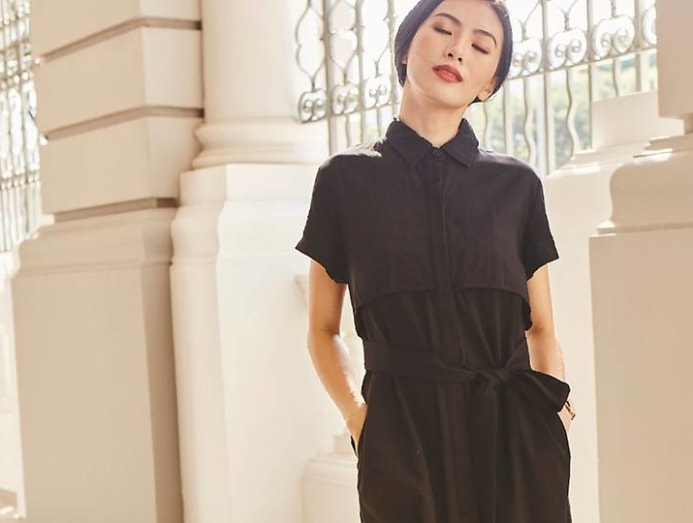 Founder of local boutique Stillen Maternity, Lisa Chong, explained that one of the reasons she started her business was to support mothers-to-be.
"Stillen is also my platform to reach out to more mums to raise awareness on the importance of self-care for mental health and hopefully flatten the steep learning curve that comes with motherhood as we share tips and information within the community," she said.
Dedicated to working pregnant women, her boutique is inspired by the fashion struggles she faced while pregnant. "My personal experience in finding professional looking workwear during my maternity phase was challenging," Chong shared.
"It felt frumpy going back to work wearing clothes that were obviously nursing wear as they had a band under the bust line so I have conceptualised Stillen pieces to bridge this gap by designing them with concealed nursing access."
Similarly, another local boutique, Dear Collective, was born out of co-founder Eunyce Yap's pregnancy experience as she also found it hard to find well-designed clothes that could fit her bump.
She and co-founder Beatrice Yap have designed a collection of practical styles that can last beyond the pregnancy.
"Dear Collective sets to create a collection of transitional, functional, and stylish clothes from pregnancy to nursing. Even post-partum, our pieces can be effortlessly retained in the wardrobe. Truth be told, it's hard to even tell it's maternity wear," she said.
SHOPPING TIPS FOR EXPECTANT MOTHERS
From the lack of comfort and versatility to size limitations, the unique fashion challenges that a pregnant woman faces are varied. To make things easier, here are a few tips to keep in mind when shopping for maternity wear and a list of stores to visit.
INVEST IN BASICS
Be sure to have some essential basics that can take you through daily life and even some special occasions. Loose tees, stretchy tank tops, comfy leggings, these all go a long way in keeping you relaxed yet stylish.
Chong advised: "Have a look at your wardrobe and see if you can put a capsule "pregnancy closet" out of everything in your wardrobe especially with some of your favourite pieces. "Invest in a few basic nursing tanks and not forgetting leggings in stretchable and cooling fabrics like cotton/modal/bamboo and pair them with your existing wardrobe pieces like jackets, cardigans, buttoned down shirts. This way, you can maintain your personal style and show off that baby bump."
LOOK FOR VERSATILITY
Choose pieces that can go the extra mile. "I'm all for value for money when shopping but apart from looking at just the price tag, I would definitely shop for something you can be versatile with, say if a nursing outfit came with an inner lining piece that's nursing friendly and easy to pair with another outerwear. For example, a cardigan or bomber jacket to create another look would be a winner for me," said Chong.
She added that it's prudent to shop for quality dual-function pieces at the end of the first trimester, that are classic in style, colour and design so that you can feel comfortable as your belly grows.
Meanwhile, Yap added, "for non-stretchy pieces, go for those with nursing functions and with a sash attached to accentuate your waistline."
STRETCH IT
With an expanding girth, you'll need as much stretch as you can get, so whether it is tops, bottoms or dresses, opt for pieces that hug your figure comfortably. Said Yap: "Stretchy pieces are a better bet if you're looking for something to last throughout your pregnancy, but they typically come in less varied materials and prints."
READ: Ladies, here's where to shop for plus-size clothes that suit Asian bodies
COMFORT IS KEY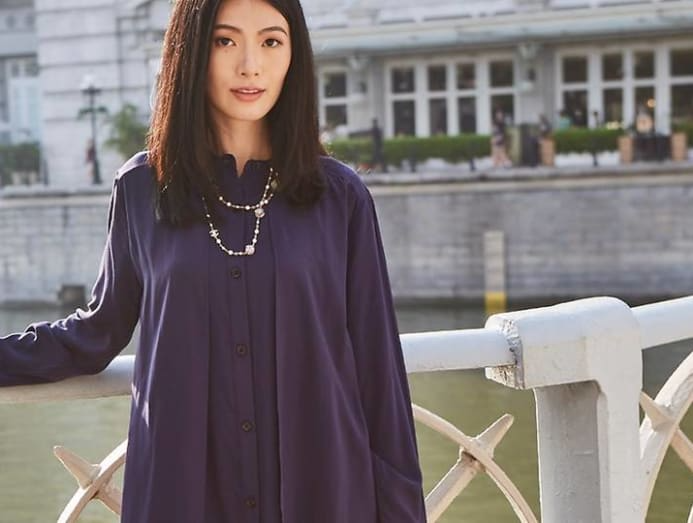 With all the aches and pains that come with pregnancy, you definitely don't want to be fussing with your clothes so choose comfortable, easy-to-wear pieces in good quality fabrics. Look for looser fits that can accommodate the expanding belly.
"It should fit slightly looser if you're in your first trimester, and fit well if you're in your second. These pieces will be good for the first and second trimester and for nursing post-partum," said Yap.
DON'T FORGET YOUR PERSONALITY
Don't drastically change your style just for the duration of the pregnancy. Pick designs that are still true to your personality but are also kind to your changing silhouette. "Stick with your pre-pregnancy style, and choose pieces that you're comfortable in. So long as you feel beautiful and empowered, you'll look beautiful and empowered," said Yap.
Ready to shop now?
STILLEN MATERNITY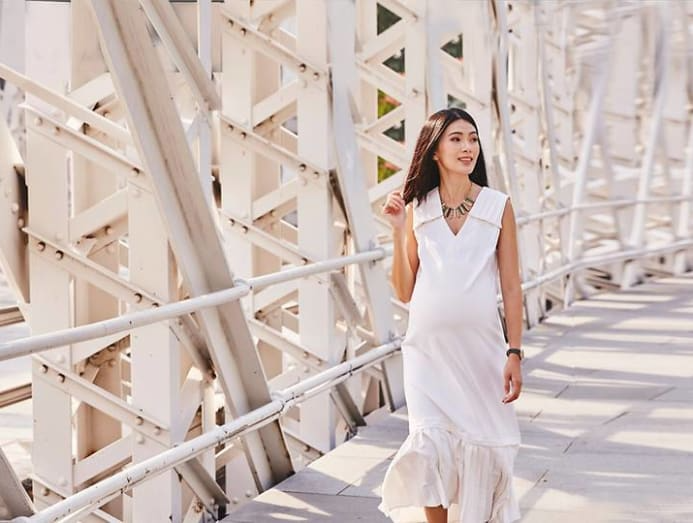 Dedicated to working new mums, Stillen Maternity features corporate pieces that are both modern and comfortable. "Our client base is made up of working professionals in many different industries, banking, healthcare and also entrepreneurs but also mums who appreciate timeless fashion," said Chong.
The boutique keeps in mind the practical needs of a mother who doesn't want to splurge on maternity wear so the clothes are made to be cost-efficient and with longer lifespans.
Shop here.